Traditional Japanese music and dance ---
Sharing -- Learning -- Growing
Both the Kyoto Todo-Kai and Los Angeles Todo-Kai, seek to continue
performing the traditional arts of Japan for all to enjoy far into the
future.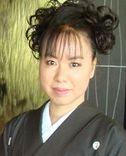 京都當道会(師匠)Kyoto
Tōdō-Kai
(Master degree)
ロスアンゼルス當道会(会主) 池辺幸代
琴、地唄三味線、剣舞、心形刀流ロスアンゼルス、山野流着付け講師、観水流詩吟
Yukiyo (Shelley) Ikebe : Los Angeles Tōdō-Kai Founder
(Koto & Sangen Performer /Instructor, Sword Dance,Kimono Stylist)
Phone: 310-567-2712
Email: yuki2000@msn.com
---

---

二条城前の京都當道会 The Kyoto Todo-Kai is located across the street
 from Nijo Castle in Kyoto, Japan.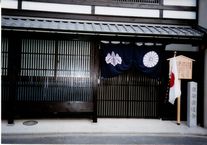 当道(當道)とは、室町時代以降、近世を通じての盲人組織の名称。
鎌倉時代に『平家物語』を語る盲目の琵琶法師たちが権利確保のため形成した座が母体となり、室町初期に成立したと考えられている。
当道は祖を人康親皇(平安時代、仁明天皇第四皇子が盲目となる)が貞観十四年(886年)に近侍盲人に検校・勾當の二官位を与えたのがその始めとある。又初代総検校を明石覚一とする。「邦楽百科事典」(音楽之友社)
本来、当道は自分達の芸能の意であるが、次第に盲人平曲家の組織を指す様になった。近世になり平曲が衰えてくると、当道の芸能座としての機能は薄れ、経済的自助組織としての性格が強くなった。
江戸時代には、官位は四官十六階七十三刻に分けられ、その官位に応じて官金(官位を得るために納める金子)を納め、また運上金(吉凶に当たり四民が盲人に与える祝儀)が分配された。幕府の保護の下、治外法権的な自治団体となった。
当道の最高責任者は職検校(総検校)といわれ、京都の職屋敷で政務をとり、諸国の仕置屋敷を通じて全国の盲人を支配した。その格十万石の大名に匹敵したという。
元禄より享保にかけて、江戸にも職検校がおかれたが、これは惣録(江戸宗匠)と呼ばれた。
明治四年に太政官命(新政府の方針)で当道が廃止された。



What is Tōdō? Todo is an official rank for the blind and means an organization to protect their careers.
 Explaining in detail, Todo is a title for an organization of the blind which existed from the early Muromachi period to 1871(Meiji 4). It is believed the organization was established in early Muromachi period by Biwa(lute)players who narrated the Heike Story in the Kamakura period to secure a right to protect themselves by forming such organization.
 According to the "Todo Daikiroku-zen" (Tsuda's property), conffering an official rank on the blind dates back to in 886 when Hitoyasu-shinno, the Emperor Ninmei'fourth son who become blind in the Heian period, awarded the official ranks of Kengyo and Koto to his close blind servants. Todo originally means performing arts, but gradually started to consider as an organization of blind biwa players. However as the performances became less popular, Todo took on the character of such an organization to support themselves with financial matters.
 The official ranks were divided into 73 in the Edo period and official paid money for the titles according to their ranks. Gratuities from the public were also distributed to the blind officials. Todo developed into an extraterritorial self-governing body under the protection of the Tokugawa shogunate in the Edo period. The manager in chief in Todo was called Shoku-Kengyo and he administered the affairs of states in the headquarters and supervised all the blind throughout the nation via local branches. It is said he ranked with a feudal lord who had 1 million amount of rice. Another Shoku-Kengyo called Soroku was also stationed in Edo from the Genroku period through the Kyoho period(1716-1736), but the rank system was abolished in 1871 by order of the government.


---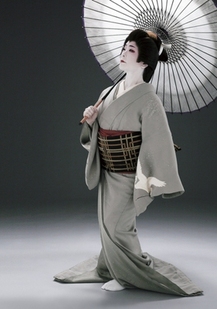 地歌
(ぢうた、
地唄
)は、江戸時代には
上方
を中心とした
西日本
で行われた
三味線
音楽であり、江戸唄に対する地(地元=上方)の歌であり、
当道
という視覚障害者の自治組織に属した盲人音楽家が作曲、演奏、教授したことから法師唄ともいう。
長唄
と共に「
歌いもの
」を代表する日本の伝統音楽の一つ。また
三曲
の一つ。多くの三味線音楽の中でも最も古くまで遡ることができるもので、多くの三味線音楽の祖であり、江戸時代を通じて他の三味線音楽分野に多大な影響を与え続けてきた。
義太夫節
など各派
浄瑠璃
や長唄も、もともと地歌から派生したとみなすことができる。地歌は現在では箏曲と一体化しまた
尺八
楽、
胡弓
楽とのつながりも深く、全国的に普及している。また多くの三味線音楽が
人形浄瑠璃
や
歌舞伎
といった舞台芸能と結びついて発展してきた
近世邦楽
の中にあって純音楽的性格が強く、舞台芸能とは比較的独立している。
What is Jiuta & Jiuta-mai
Jiuta
is a style of Japanese traditional music. In
Edo period
, pieces which has this style was played by the
shamisen
in
Kamigata
region mainly. The name 'Jiuta' means "song ( uta) of local (ji = Kamigata in this case)", and suggests "not a song from
Edo
". At that period, Jiuta was performed, composed and instructed by
Tōdōza
, group of blind men, hence Jiuta is also called 'Houshiuta'(song of monk). Jiuta, as well as
Nagauta
, is a typical 'Utaimono' - vocal music in Japanese traditional music. 'Jiuta' has oldest origin in the area of
shamisen
music, it is identified as ancestor of many shamisen music and had great influence to that genre throughout
Edo period
. It can be regarded that
Jōruri
and
Nagauta
stem from Jiuta. Nowadays Jiuta has spread across Japan, and in its course it has been integrated to Soukyoku (musical piece for
Koto
) and has strong tie with
shakuhachi
and
kokyu
. Despite that many other form of shamisen music has been developed along with performing arts, such as
Bunraku
and
kabuki
, the form of Jiuta has strong character as pure instrumental music and is relatively independent from performing arts.
jiuta-mai, a traditional Japanese dance form
is performed to the accompaniment of
jiuta
(popular song sung by the Kamigata people), the oldest form of
shamisen
music.
---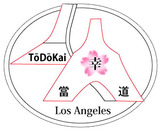 Copyright©2012 Los Angeles Tōdō-Kai. All Rights Reserved.